Well, I finally was able to connect to the internet. We don't get internet service in our hotel room, I have to go down into the lobby to actually have access. Everything is absolutely wonderful here. The first day Jon and I arrived we walked around the downtown area for hours just soaking it all in. There is an incredible market here on Wednesdays and Saturdays. The streets are filled with vendors who sell fruits, vegetables, cheeses, breads, wines, etc. It is like something you would see in a movie. We were a bit overwhelmed the first day at how different it is here, but are adjusting well. We are still struggling with the time difference! It is a 7 hour difference, and we find ourselves waking up at 3:00 a.m. wide awake lol. We've talked to several people who work at Jon's office and they say it takes a week to finally adjust. On Sunday we woke up early, grabbed brunch at a nearby restaurant and afterward walked to a nearby park. This park is amazing. There is a large duck pond that is just beautiful. They have benches lining the pond so we sat at the park for over an hour just enjoying the weather. In the mornings the weather is perfect, its a little chilly but the sun is out so you don't even need a jacket.
We have been very busy the last couple of days getting sorted with Jon's office and becoming German citizens. ;) There is a lot to be done. Today we went to the housing office to start looking for a home to live in. I was really looking forward to this because the hotel life isn't that great. Here in Germany, they don't have air conditioning in places of residence. It has been pretty warm since we've been here, so we have fans running 24/7 in our room. At night we open the windows which really helps cool everything down. One of Jon's co-workers just moved back to the states from here and he rented a house on the Rhine River. Supposedly it is a beautiful house with a large deck. There is a view of a castle and the backyard is on a vineyard! What more could Jon and I ask for! We are going to see the house Saturday! I am praying it hasn't already been rented to someone else. Jon and I have always wanted our own vineyard. How amazing would it be to actually have one!
We have been to several restaurants and for the most part everyone is nice here in Germany.
This weekend there is a wine festival that Jon and I are really looking forward to. It begins the 8th and lasts through the 17th. There will be over 100 vineyards at this festival. I can't wait to experience a little bit of German Culture and taste some good wine! I will be blogging more later. I just wanted to share our pictures with you all.
The Theather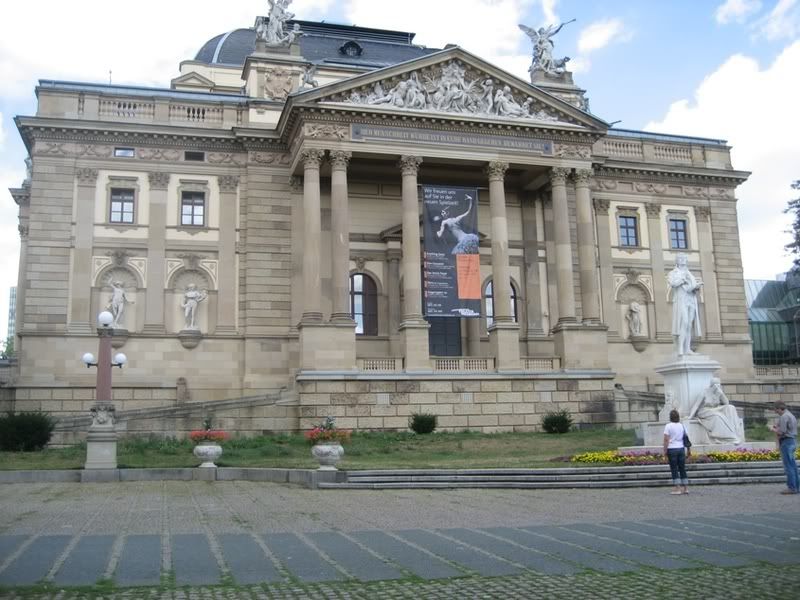 A more detailed view of the theater
The largest cuckoo clock in the world! or so they say :)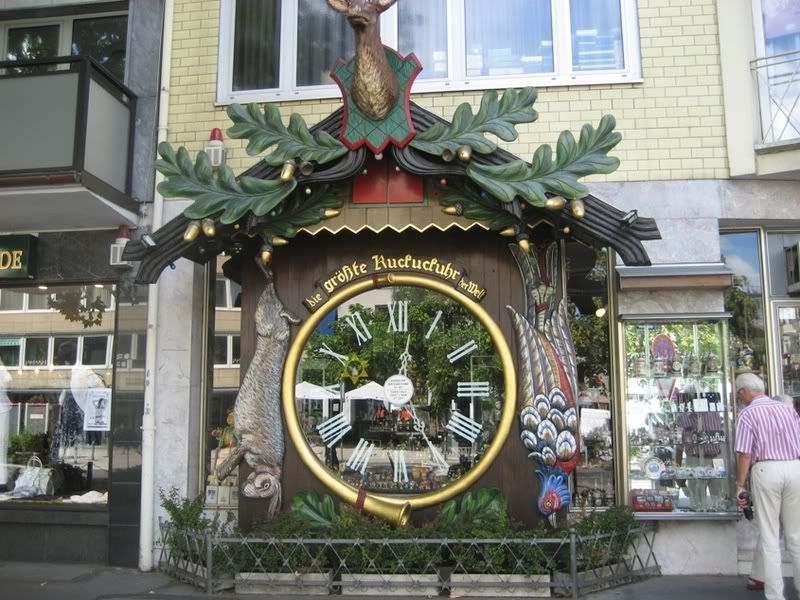 A picture of Steph downtown
Downtown
This is what each street looks like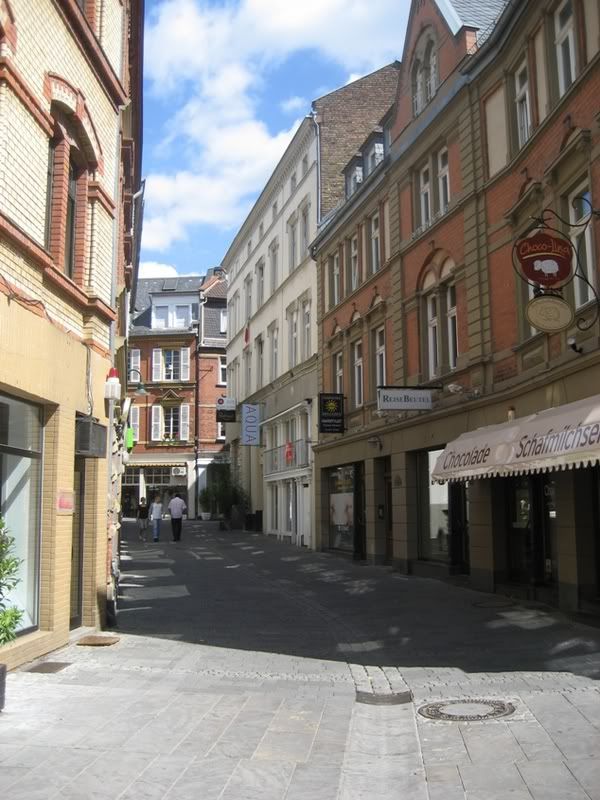 Another beautiful building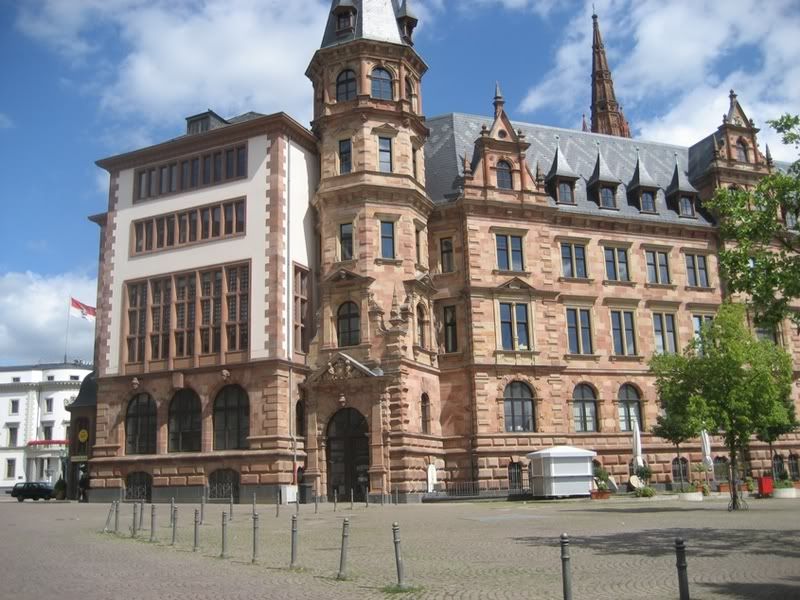 A Natural Hot Spring downtown
Starbucks made it all the way to Germany!
The Casino which is actually connected to the theater
The church at market square
Downtown Wiesbadan
A smart car of course! You see them everywhere
Downtown Wiesbadan
Downtown
I thought this picture was amazing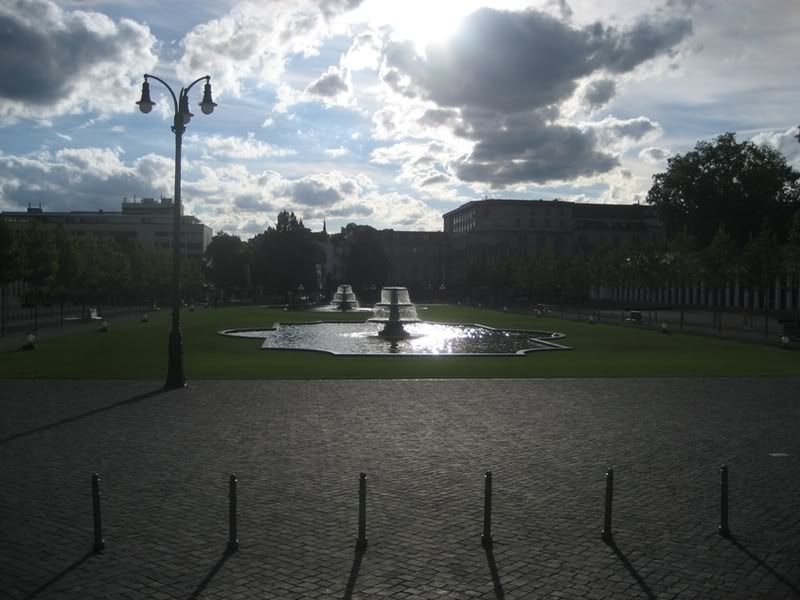 The amazingly beautiful duck pond and park
Jonny D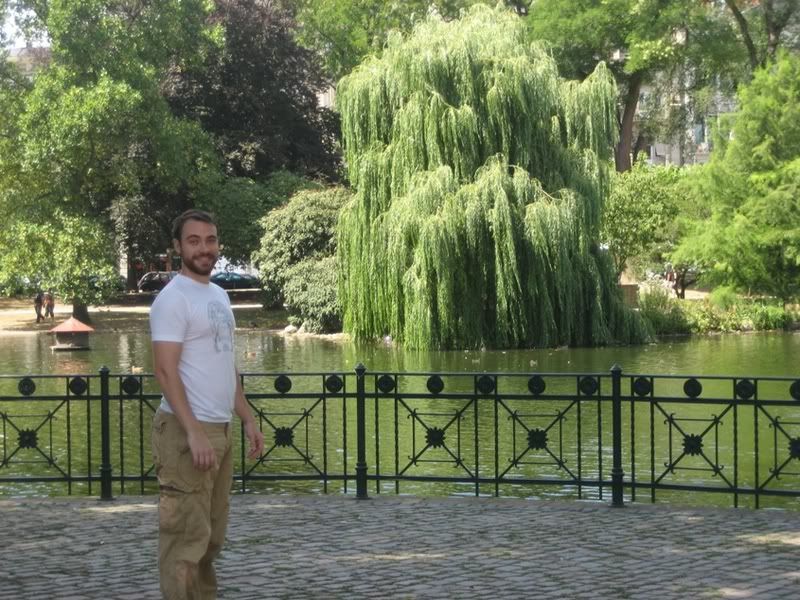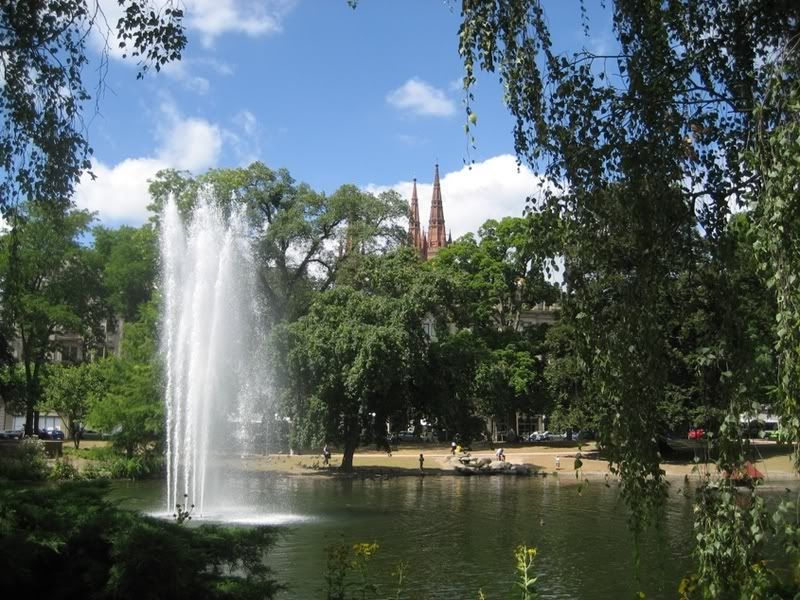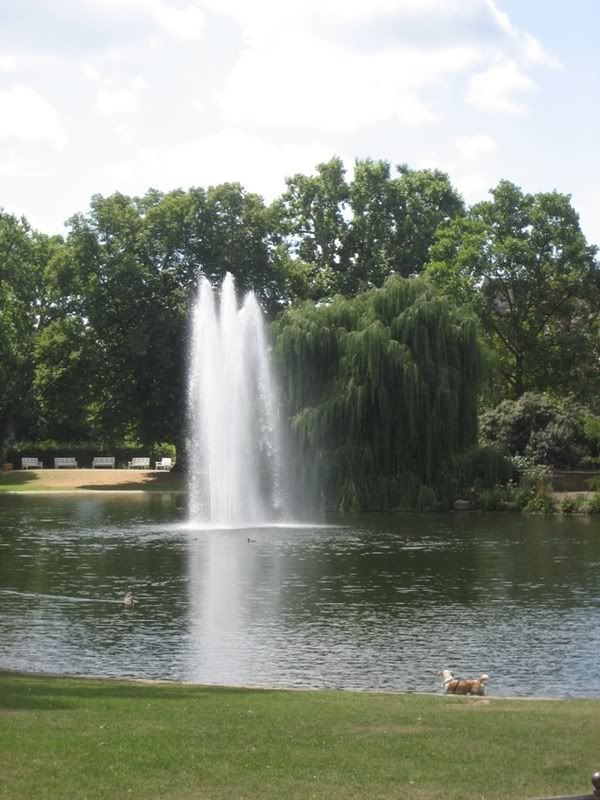 I loved the weeping willow
Dinner at a German restaurant, seating is outside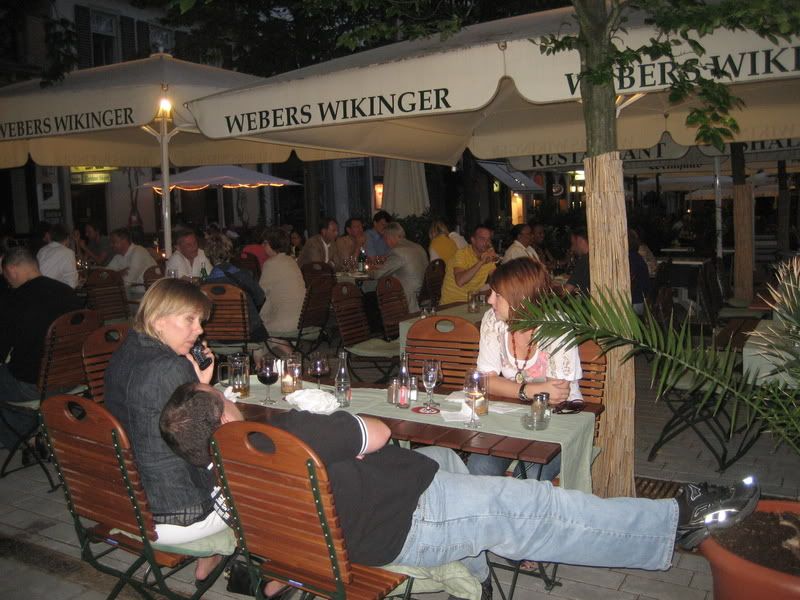 A local irish pub with a live band!