Having Heddy's car, we thought we would go on a weekend adventure. Saturday Jon and I went to Rudesheim, about a thirty minute drive from Wiesbaden. To get to Rudesheim we had to take a ferry! It was the first time either of us had done this and it was a pretty neat experience. Here are some pics of the ferry ride.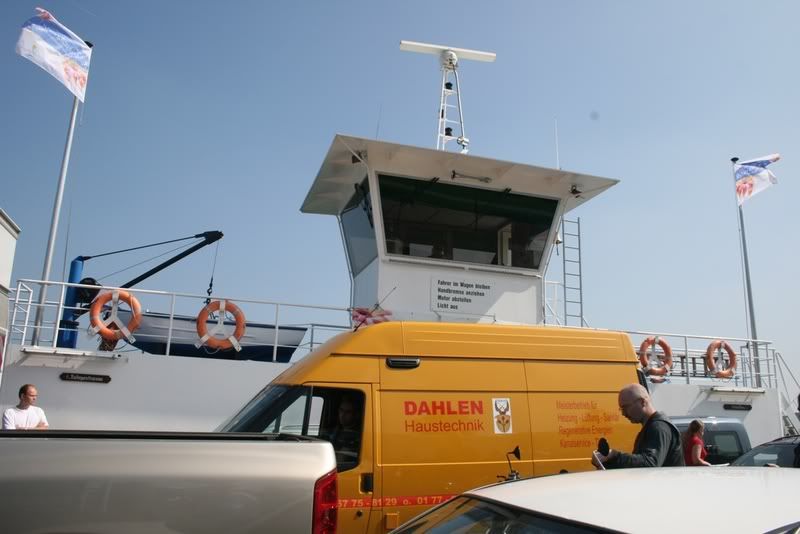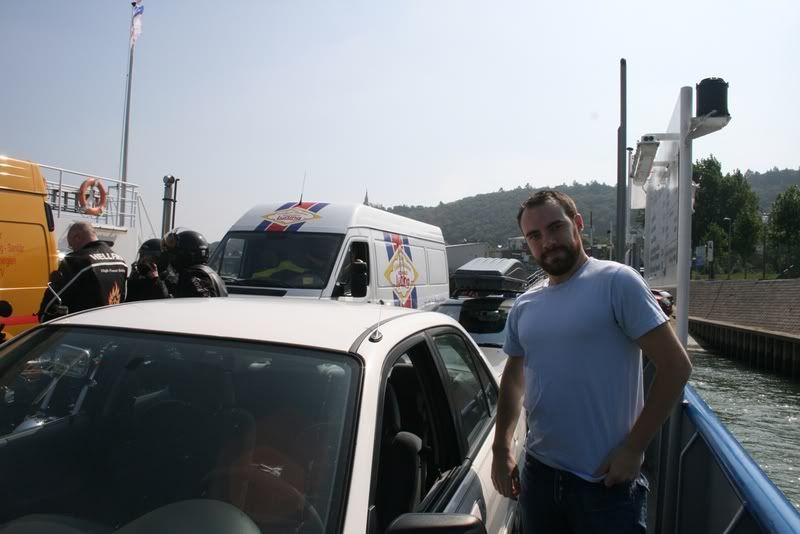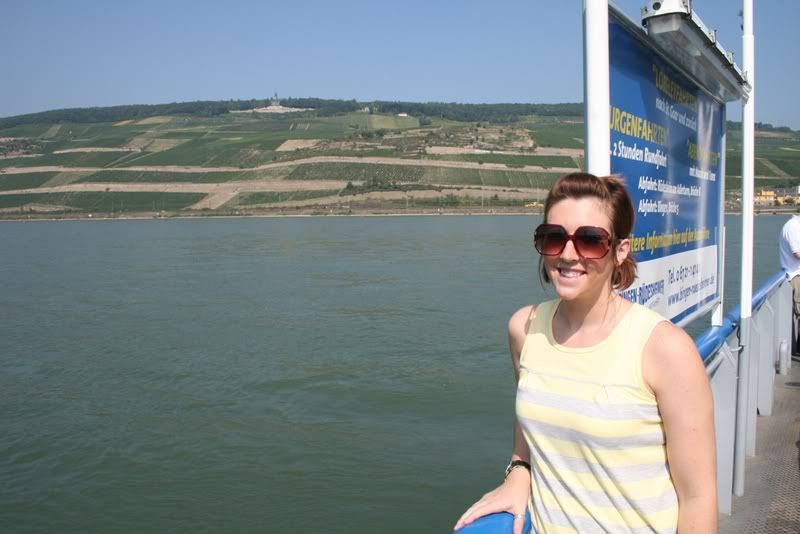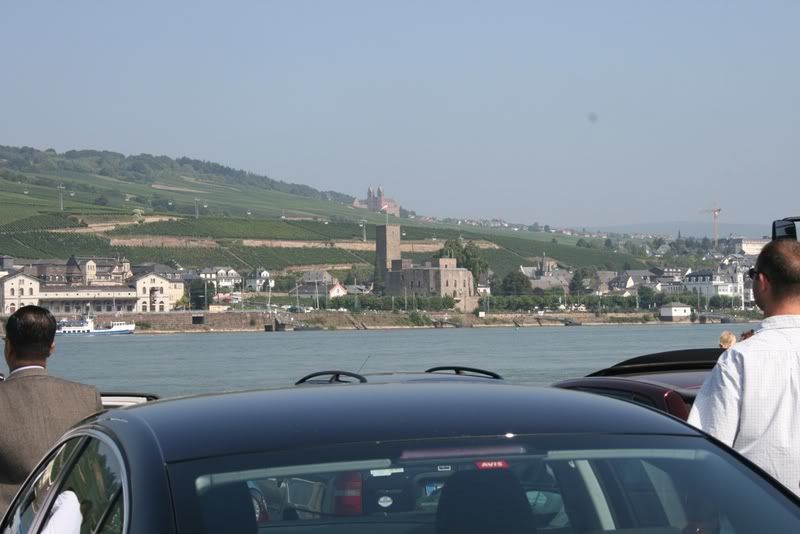 This is a picture of the ferry we were about to take.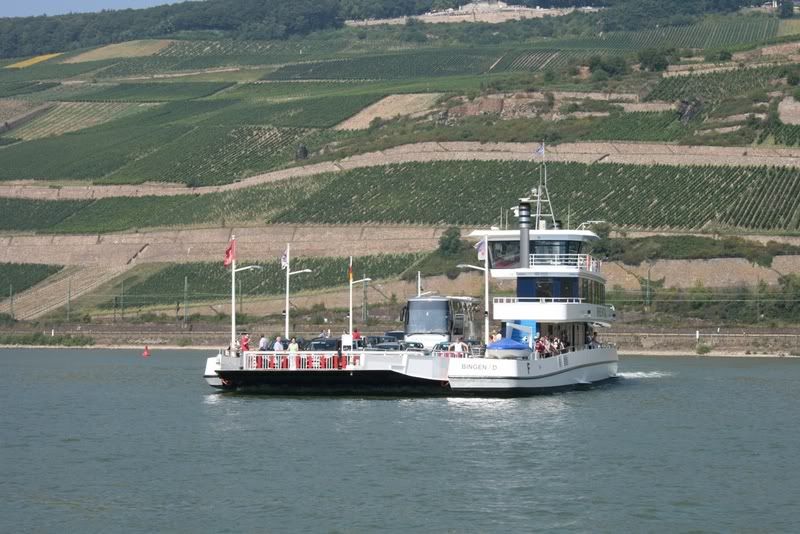 Rudesheim is the cutest little town with so much history. It was really crowded that day, with many tourists and lots of towns people. When we first got there we walked up and down the streets taking pictures and enjoying the sights. The buildings and narrow streets make for a cozy feeling, they are very picturesque! The town is situated right on the Rhine River which makes it an ideal locale for growing grapes, which they have done for hundreds of years. There are so many vineyards surrounding this area. One thing Jon and I thought was very neat, was the fact that actual grape vines are growing on buildings throughout the town.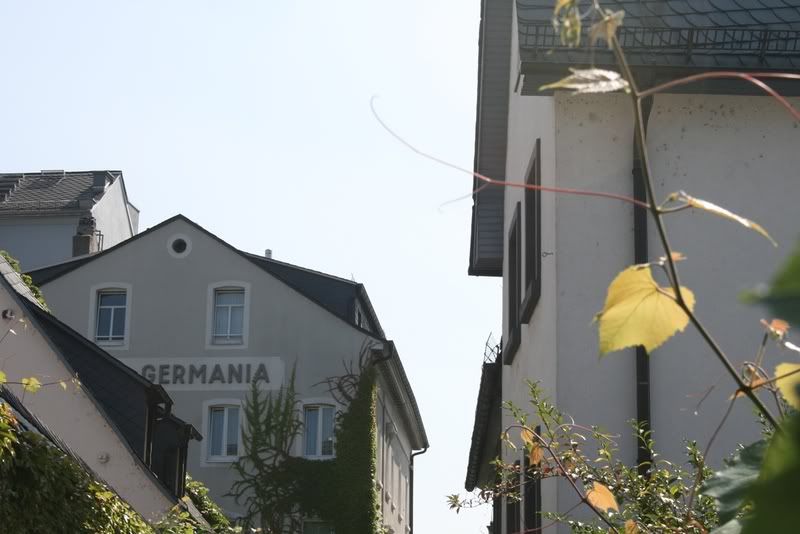 The Church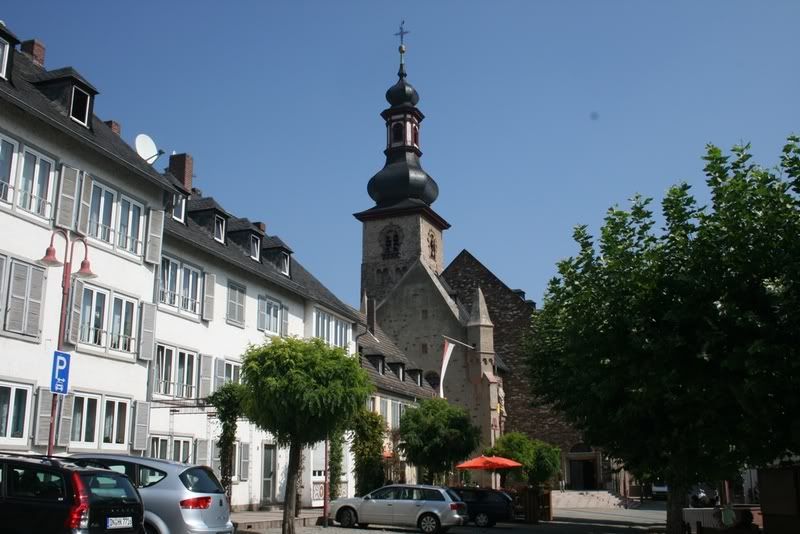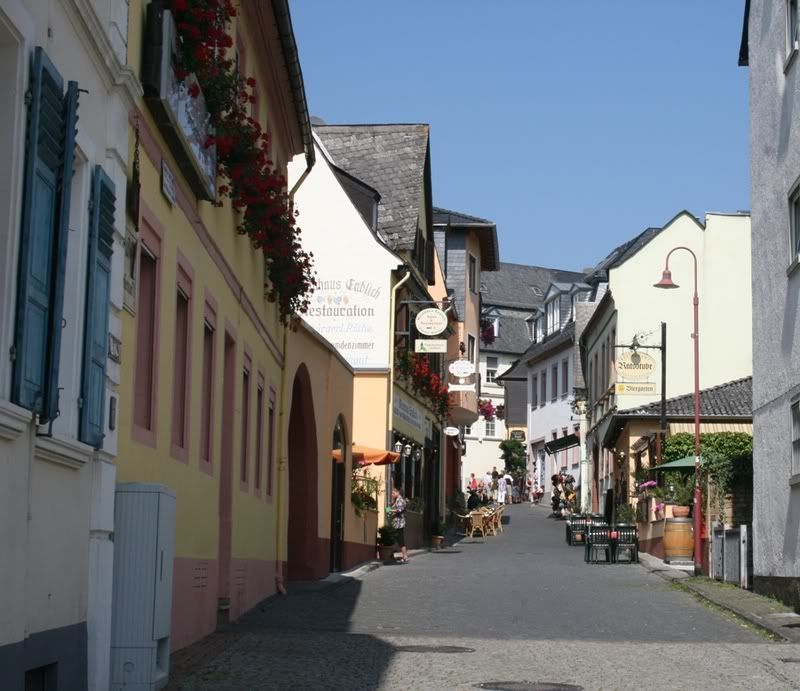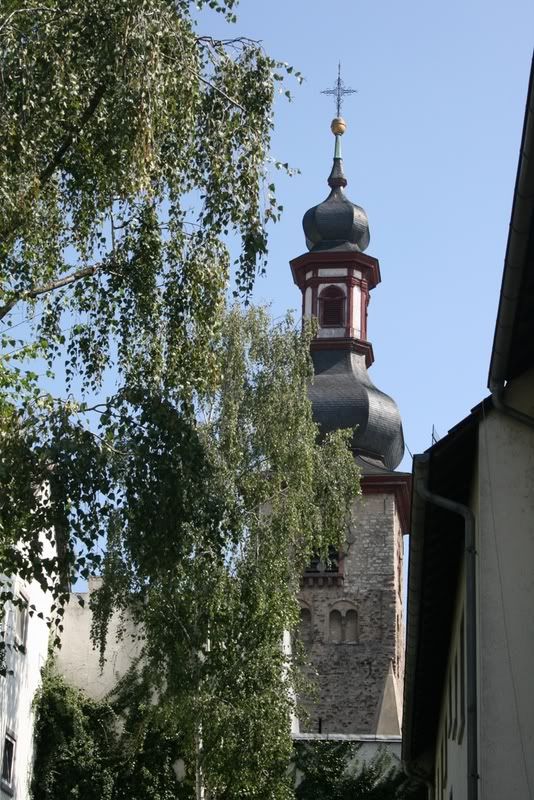 Grapevines growing on the buildings.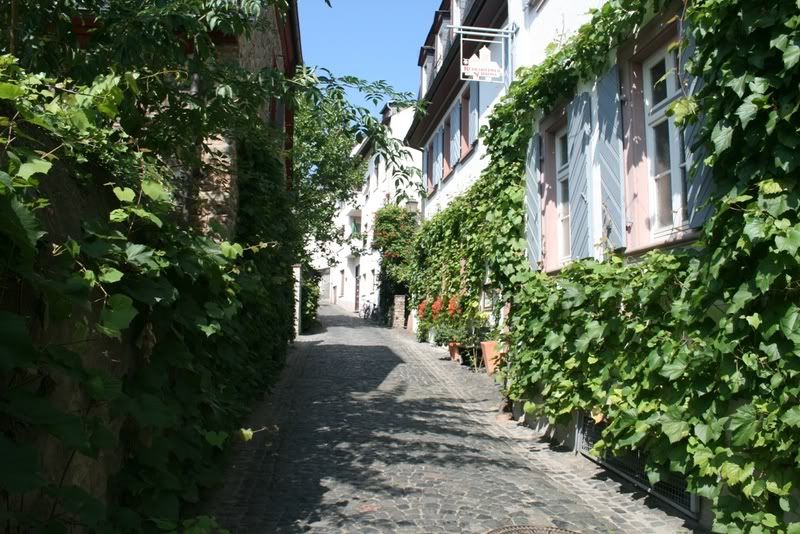 I love these small alleyways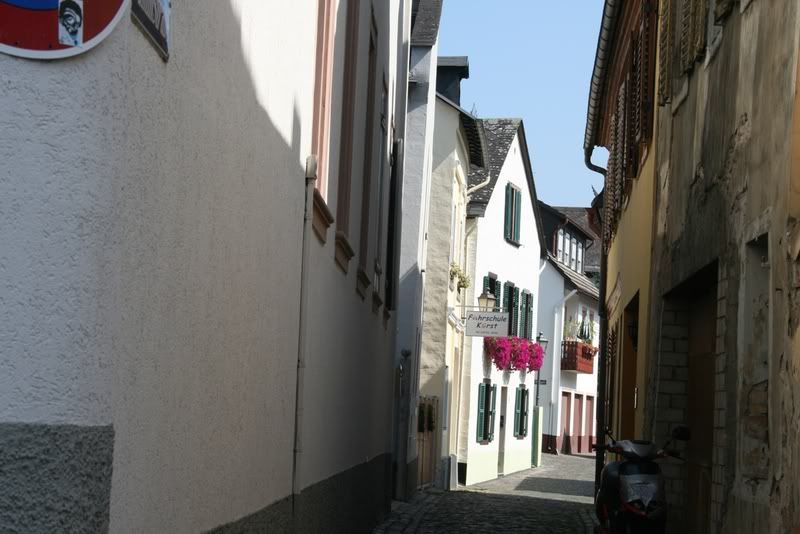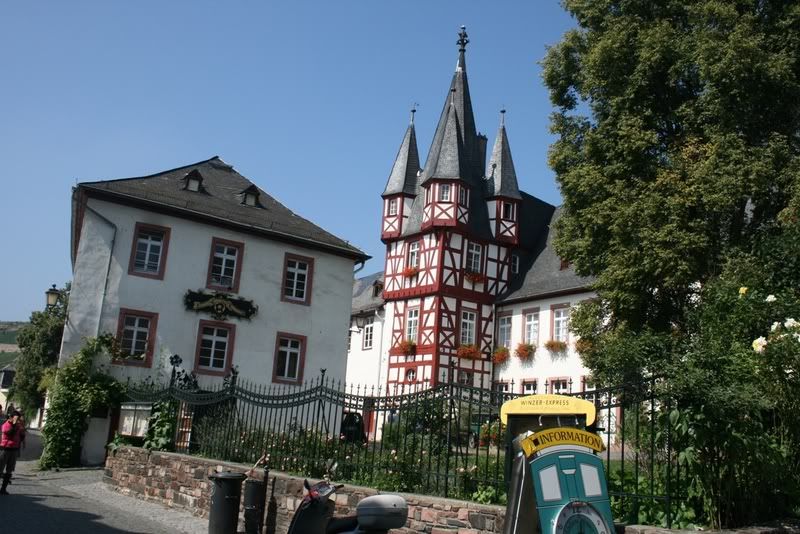 Jonny posing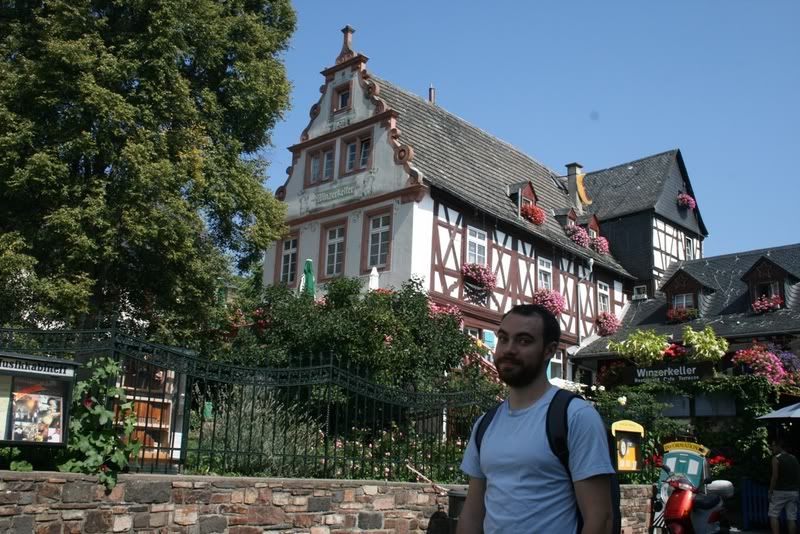 The bells played every hour and underneath the bells a small carousel with little children figurines spun.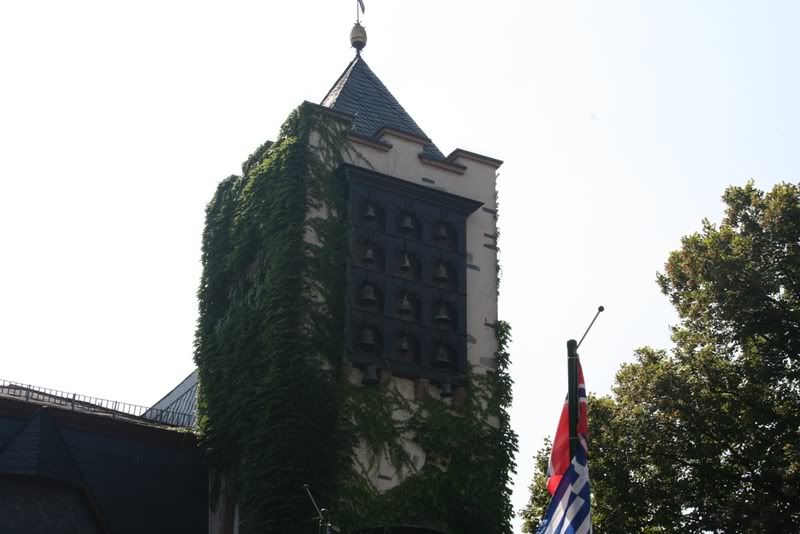 We started to get hungry so we grabbed a quick bite at a little restaurant that was almost hidden by grape vines. All throughout the restaurant there were vines. While we ate a couple of live bands played. It's really funny because they play mostly American music like Classic Rock and oldies.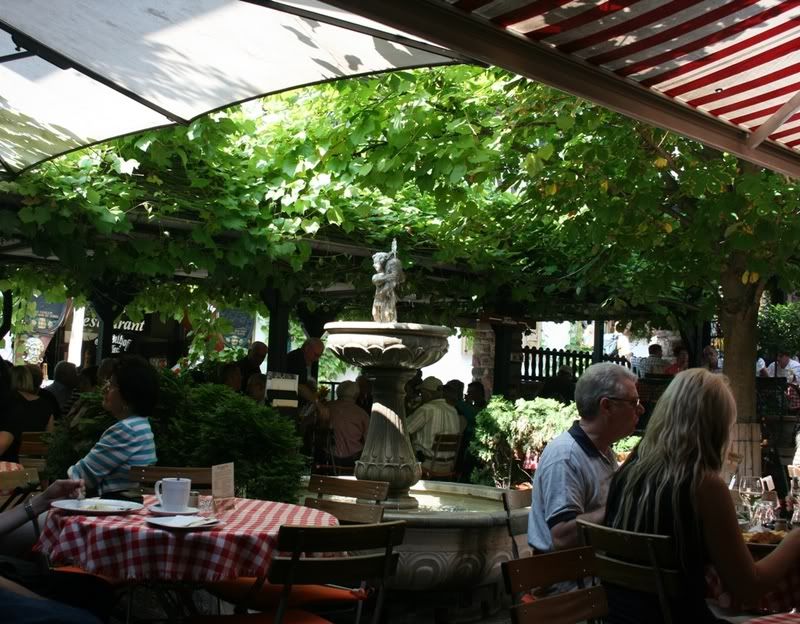 These men brought a smile to my face. They seemed truly happy being here and playing their music. I loved this part of our day.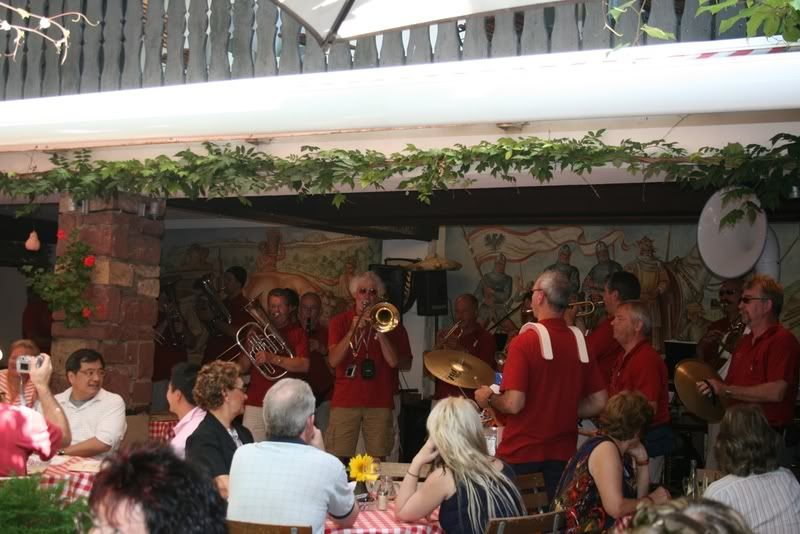 After spending several hour in town, we thought it would be neat to take a lift over Rudesheim. We bought a round trip pass and hopped on. The sight was incredible.
The lift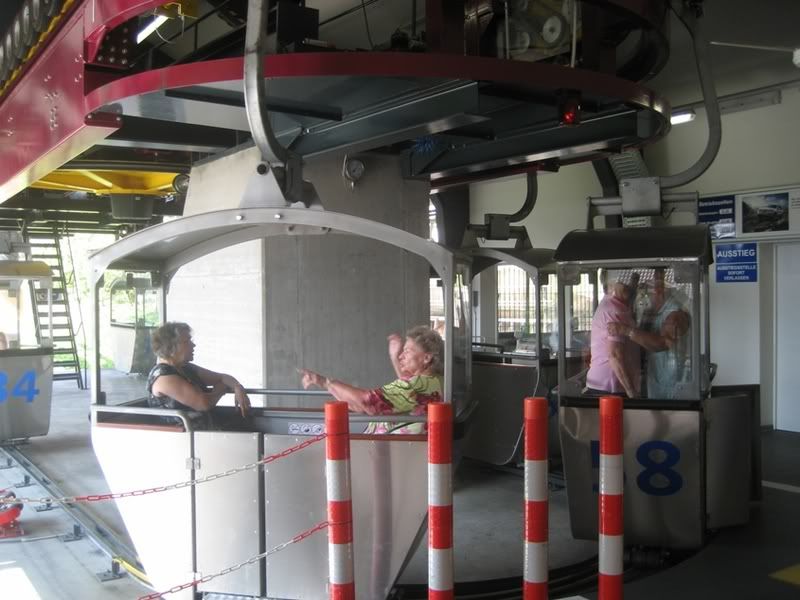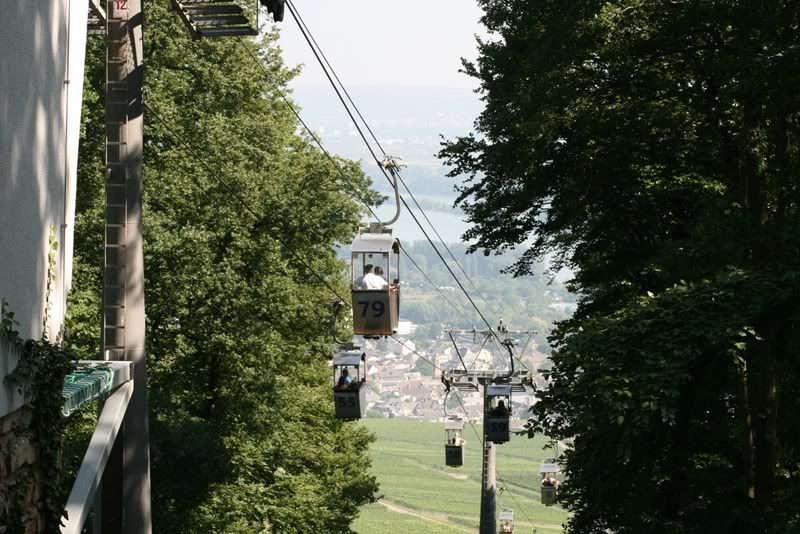 A castle among the vineyards.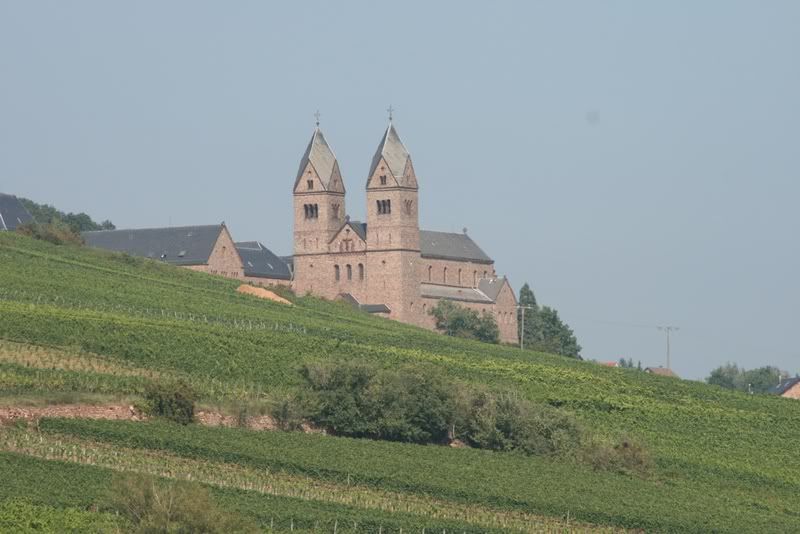 The view of Rudesheim from our lift.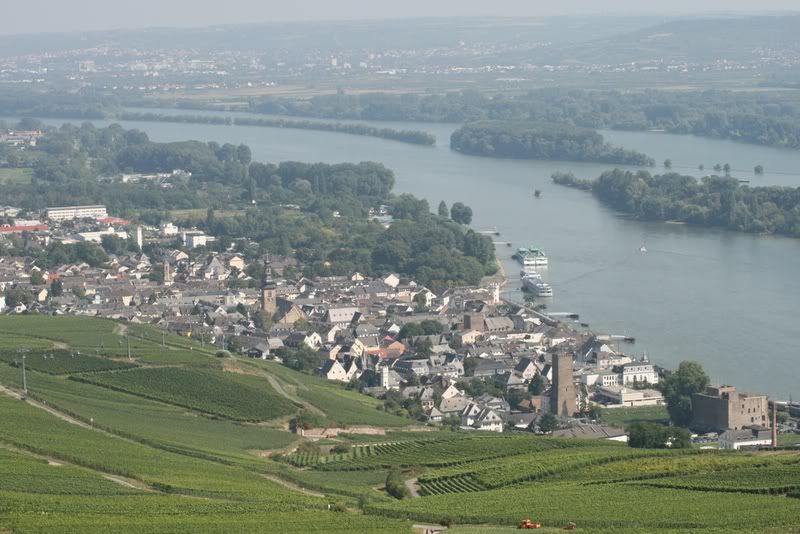 More vineyards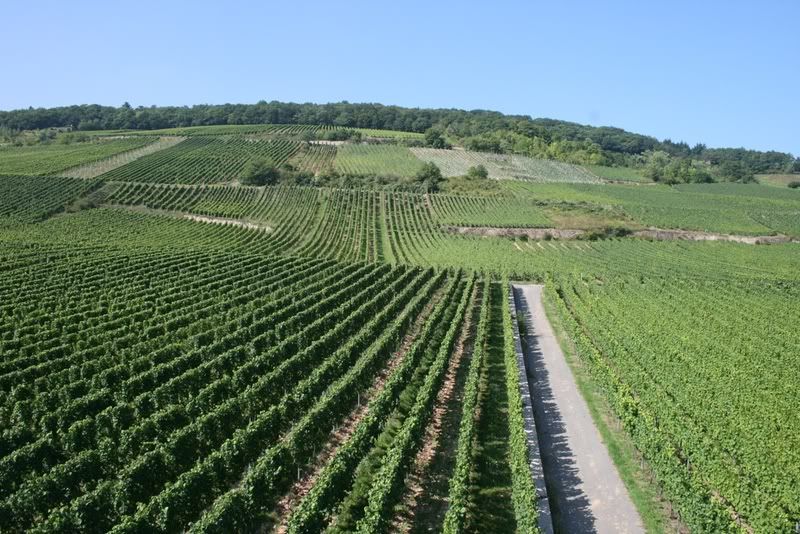 Jon pointed this picture out to me, there are steps built into the wall. I guess this makes it easier to tend to the vines.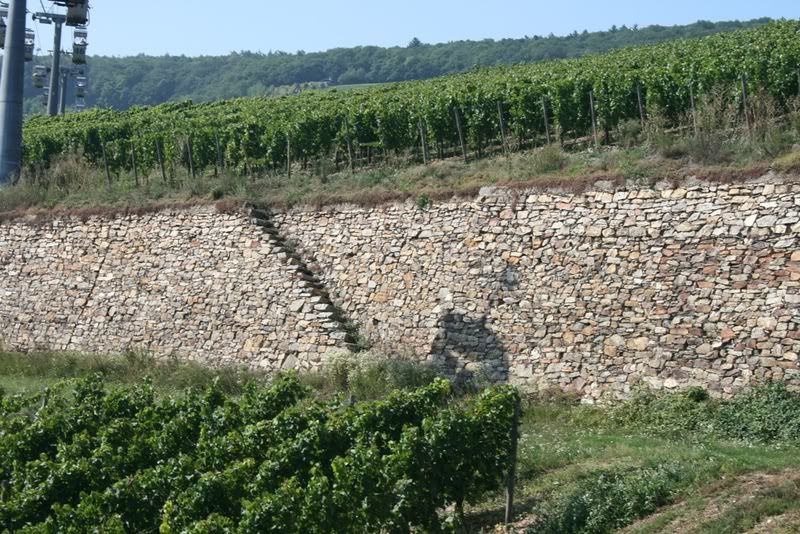 Jon ;)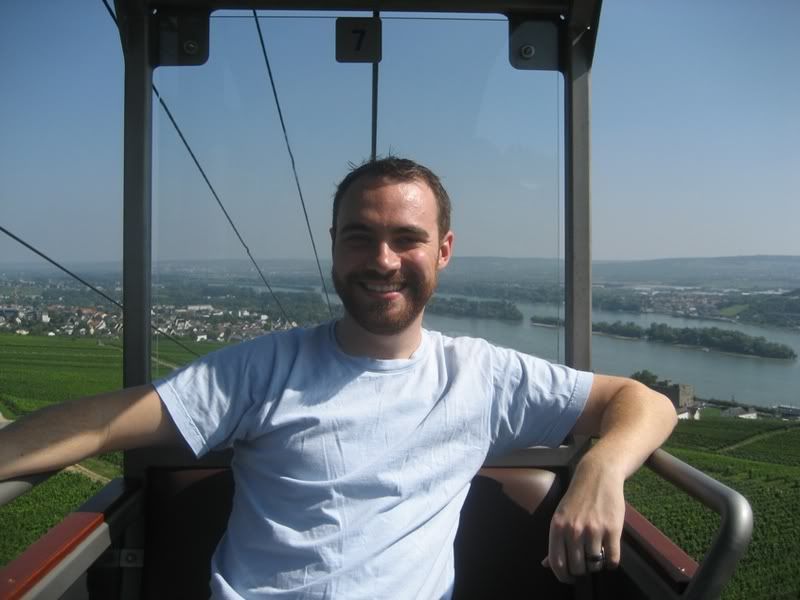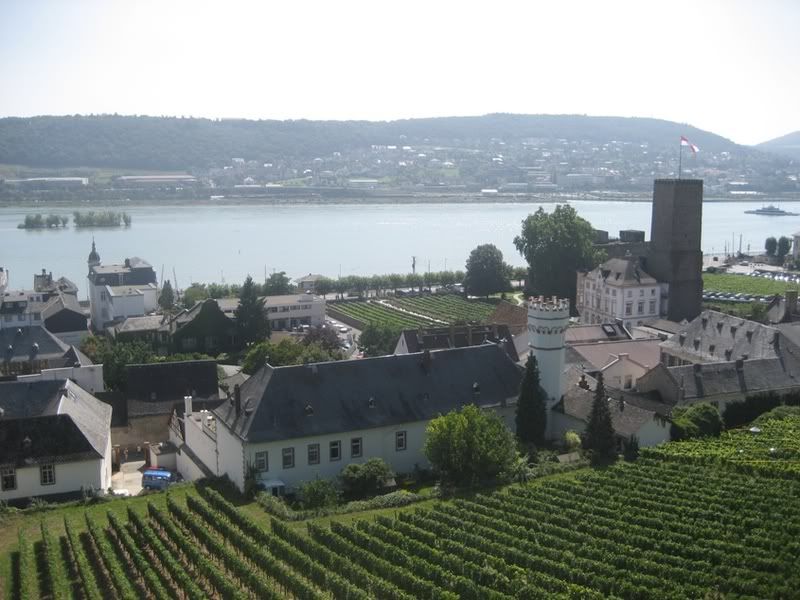 What an amazing sight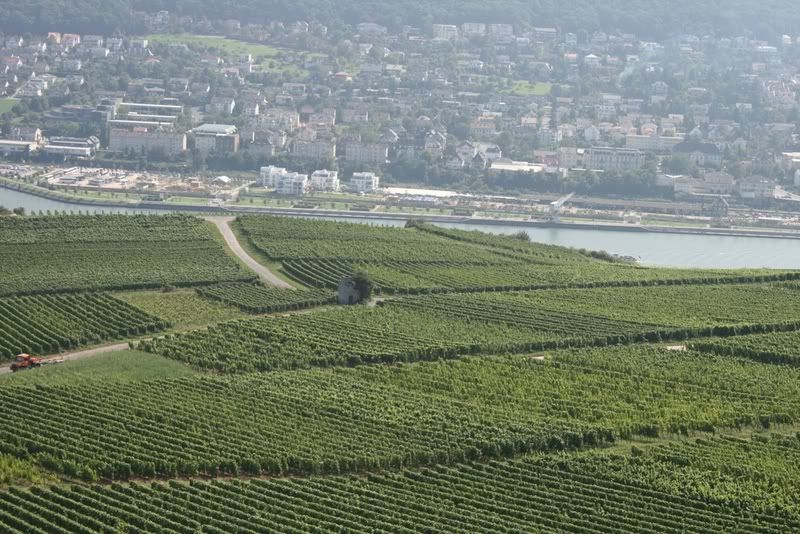 Me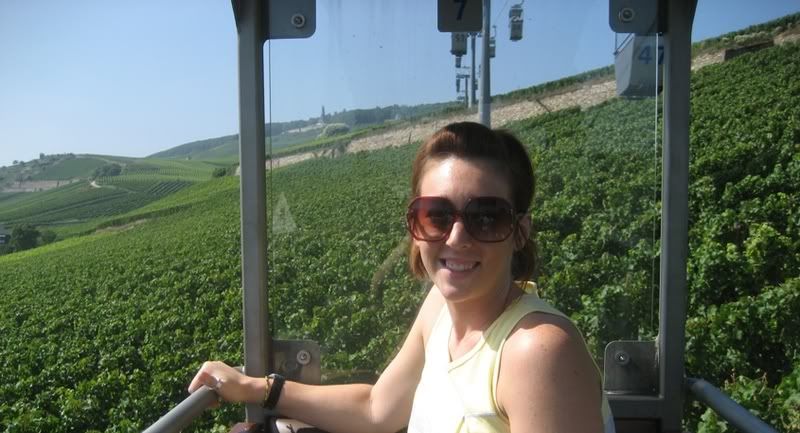 In the middle of our lift we stopped and walked up a hill where there was this huge statue. I thought it was incredible and of course had to take a picture.