Saturday we had our first public transportation adventure, our biggest adventure so far. We woke up early Saturday morning and walked to the train station. We had no idea how to buy a ticket, finally we found a kiosk that was selling tickets but could not decipher it. Next, we went to an actual ticket booth, where thankfully the woman spoke a little English and sold us a day pass for the train and metro system. We took a train to Frankfurt, one of the biggest train hubs in Europe and from there took a smaller subway train to the Frankfurt Zoo. Jon and I both agreed that it was a little intimidating, but the public transportation over here is so easy once you get the idea. It is so advanced. Here are some pictures of our train ride. I took almost 200 pictures that day, so I picked out our very favorite. I figured 200 were too many to post.
Inside the Wiesbaden train station.
This is the train we took to Frankfurt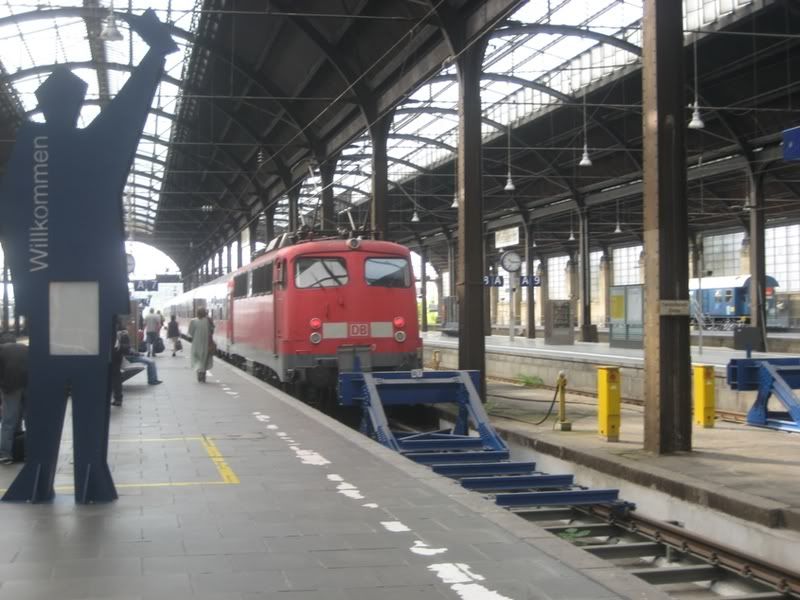 Jon and myself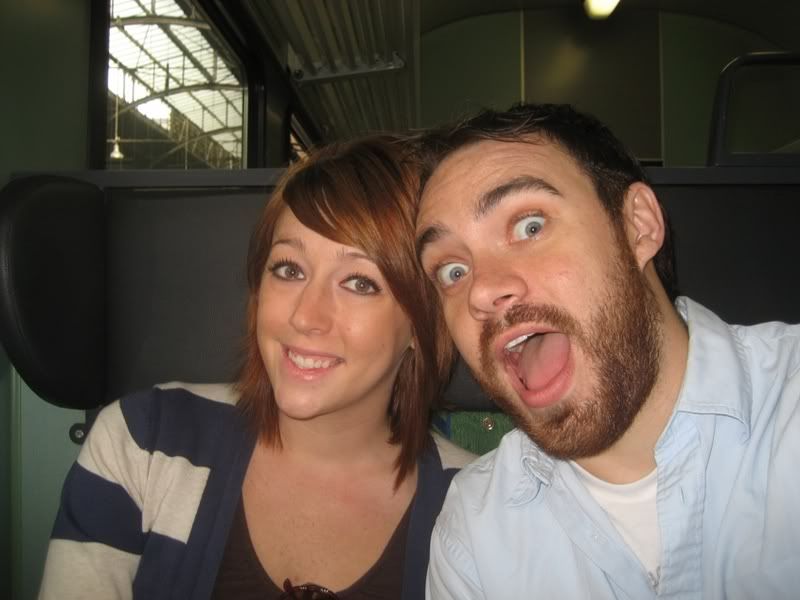 Silly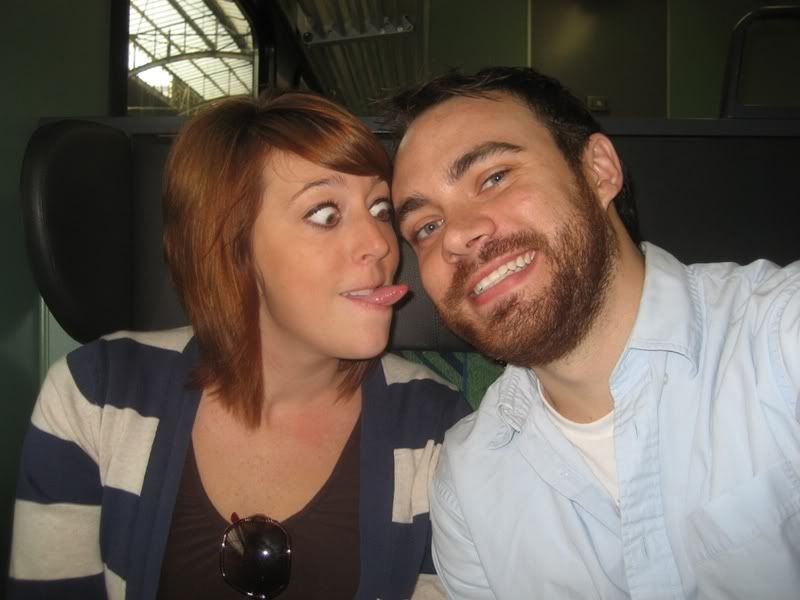 The trains route took us right by the Rhine River and the vineyards.
Once we got off the train, we had to take the subway.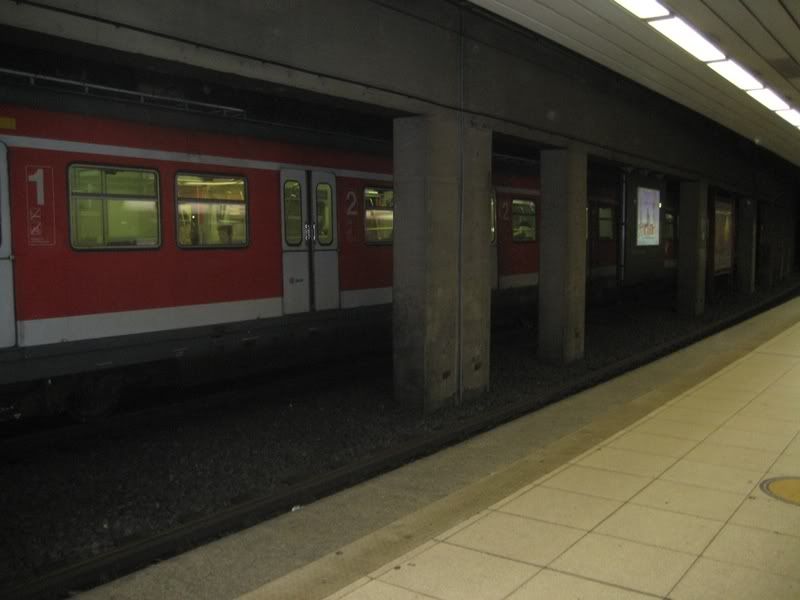 The subway train took us directly to the zoo. This is the entrance to the Zoo.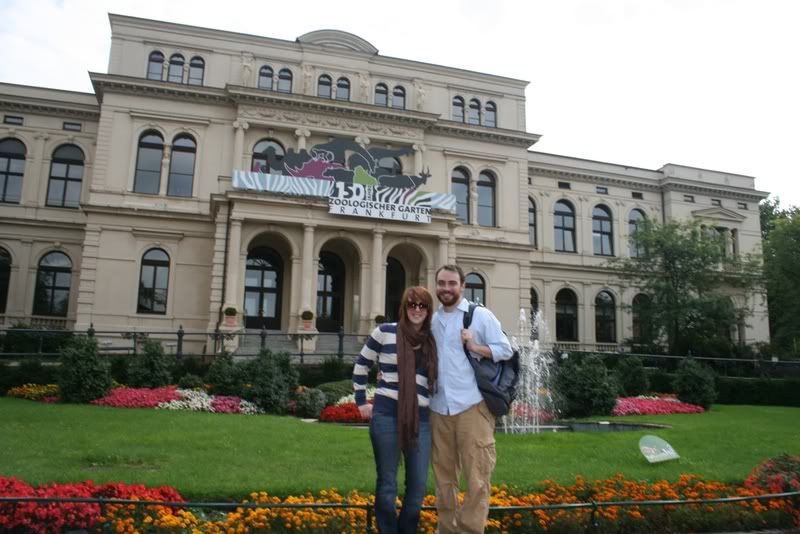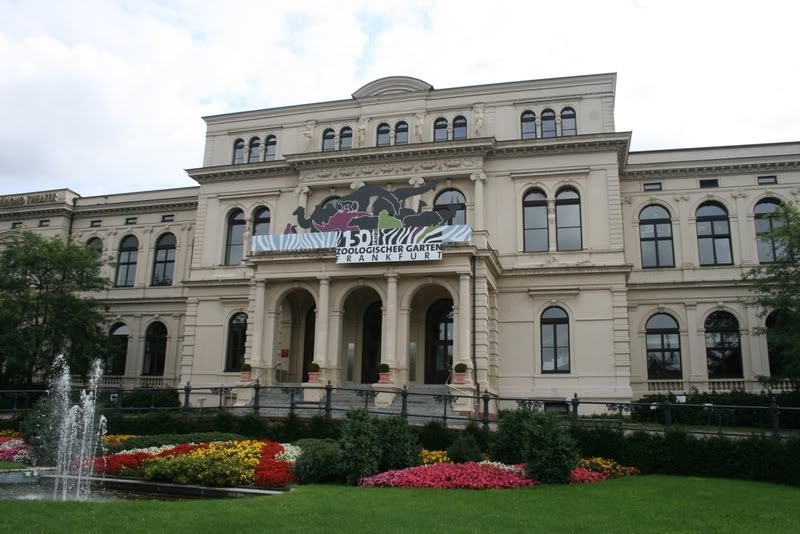 The Sun Bear was one of the first exhibits we saw. I love these little bears, they are so cute. They are very small for a bear, the smallest bears in the world actually.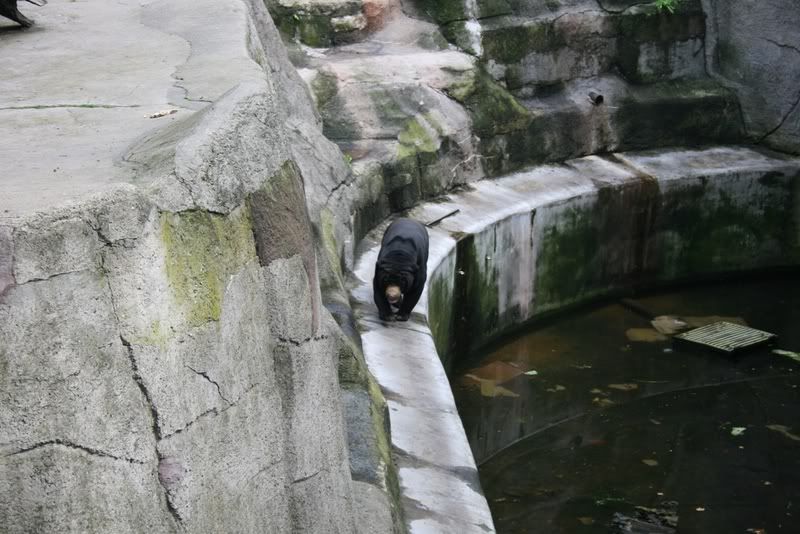 This sun bear was sticking his tongue out at us! Actually it was yawning. They are from Malaysia and use their tongues to get nectar out of the tropical plants.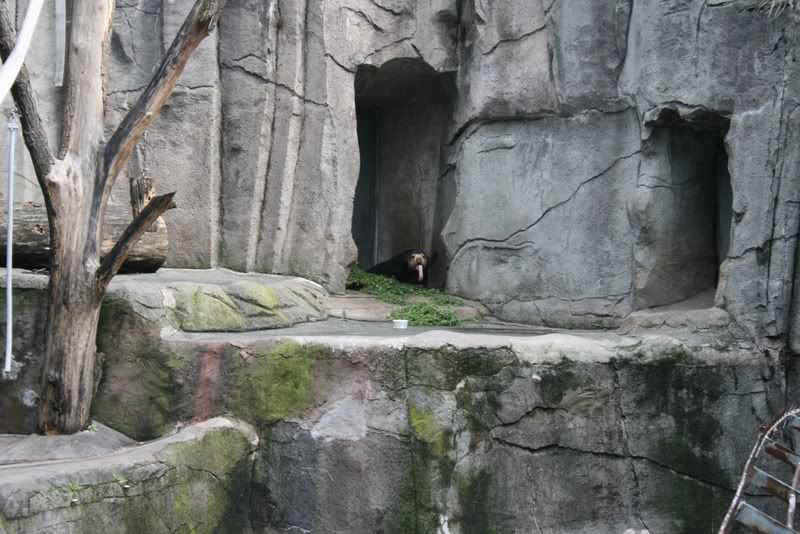 Of course the zoo had a lion exhibit. And of course I took a picture. This lion kept pacing back and forth and we couldn't figure out why, until we saw a female lion.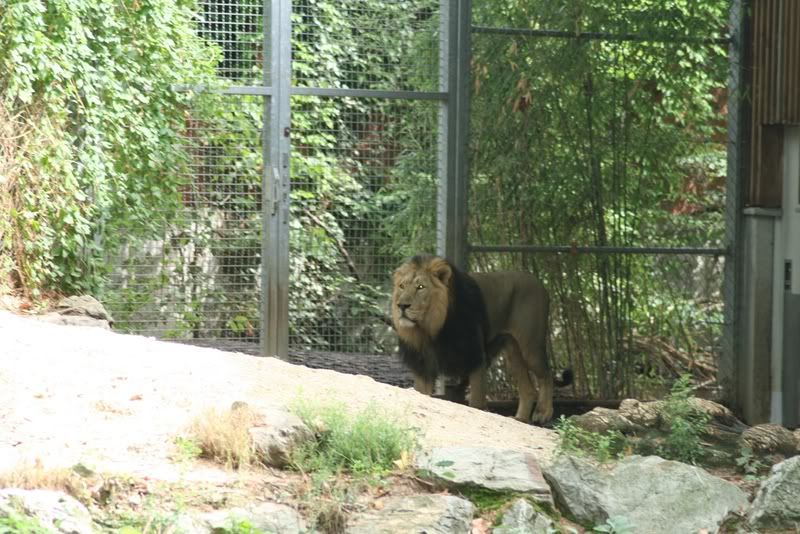 The tigers were very well hidden in their exhibit. This was the best picture we got.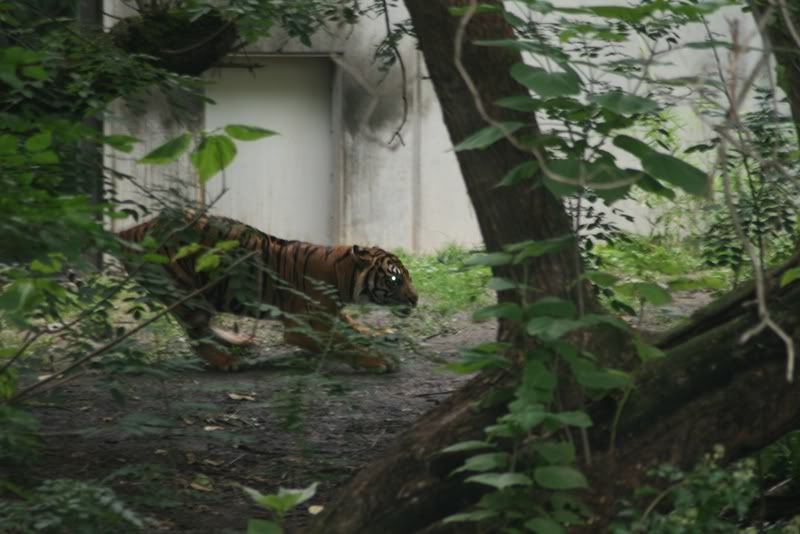 Here's a soft-shell turtle in the reptile house.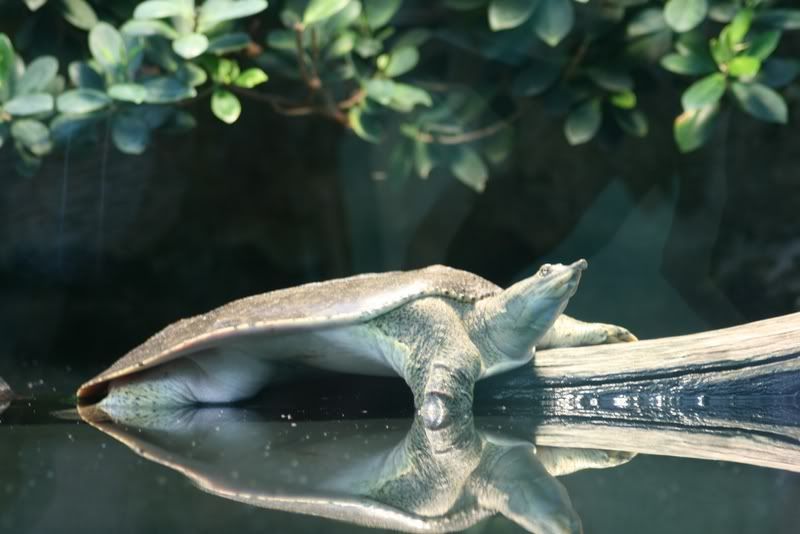 An Australian freshwater crocodile. Crikey!!!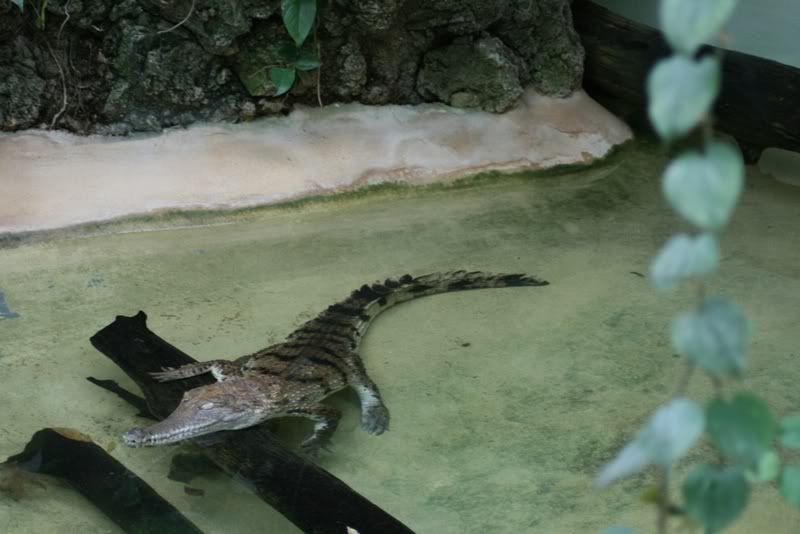 There was a really nice seal exhibit, where we were basically about 10 feet above the seals. Isn't it so cute?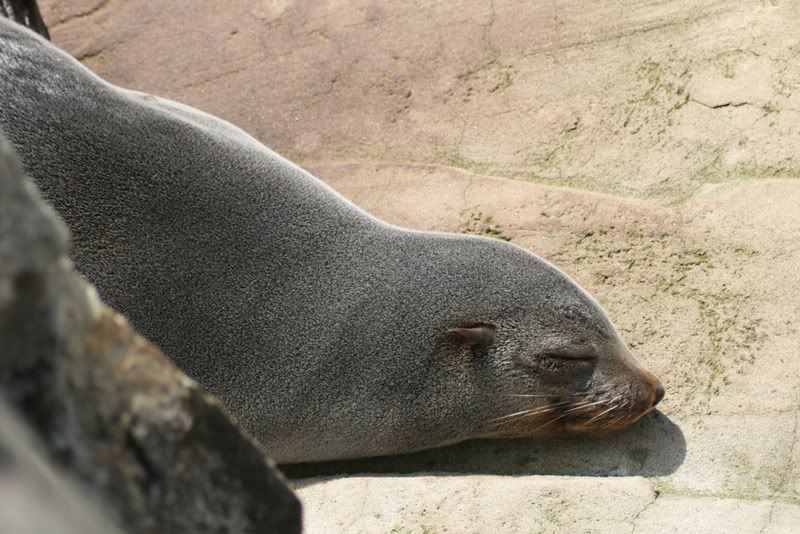 Jon really liked the rhino; he couldn't believe how pronounced the horns were.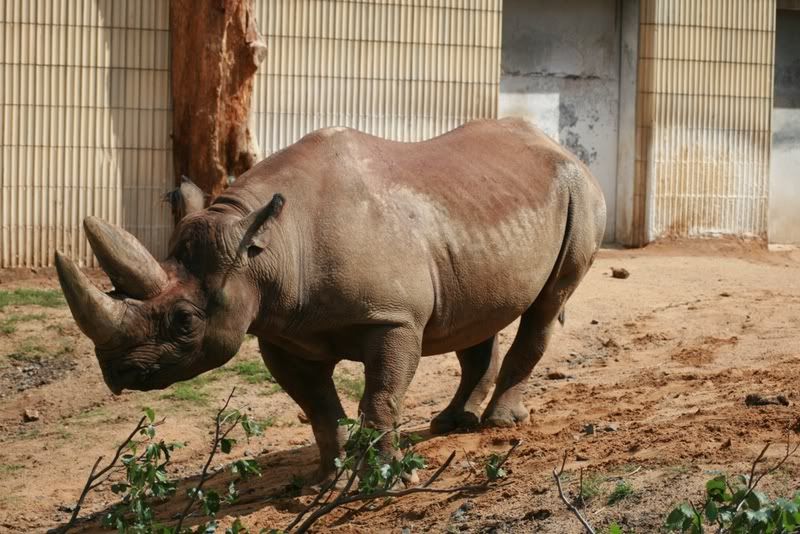 Pink flamingos. I had to get a picture, even though they were really stinky and noisy.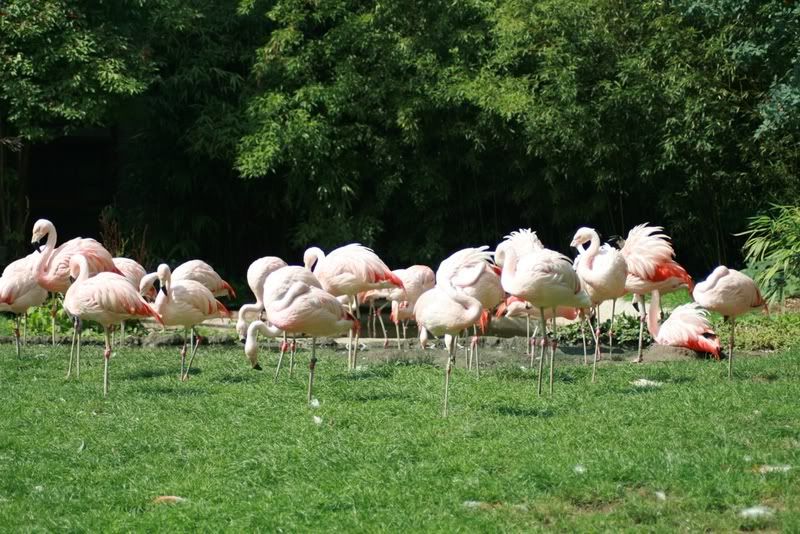 See any resemblance?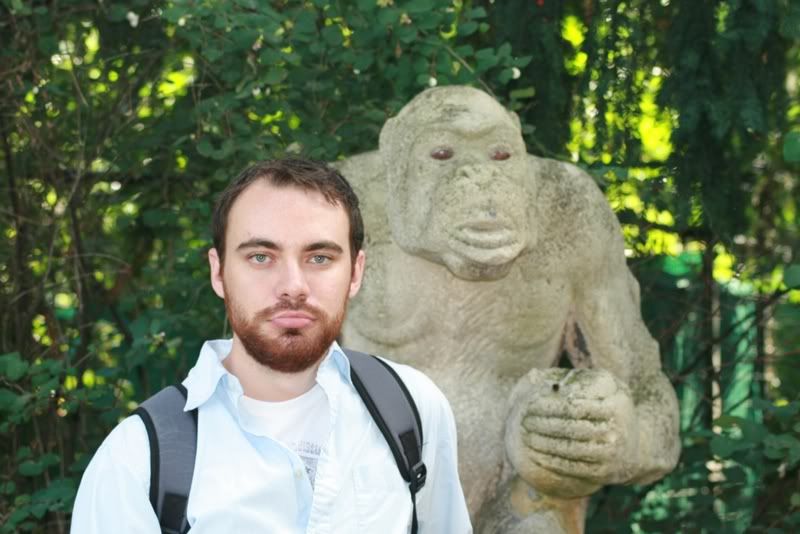 I got a little out of control with taking pictures of all the different types of Apes and Monkeys, as you will see. But they are so funny to watch and I think they pose for pictures!
This is an orangutan. I am trying to learn which ape is which and which monkey is which. Jon knows everything about every animal!! It is so hard to remember them all, and when I do I get really excited.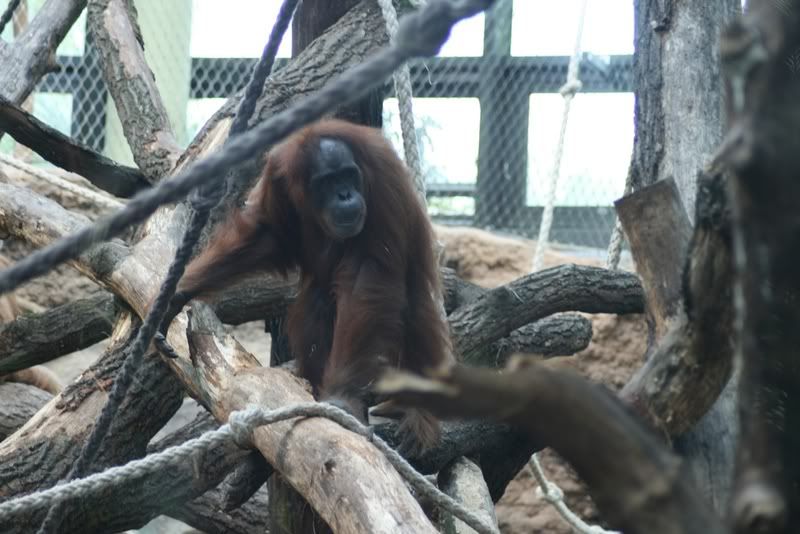 Big daddy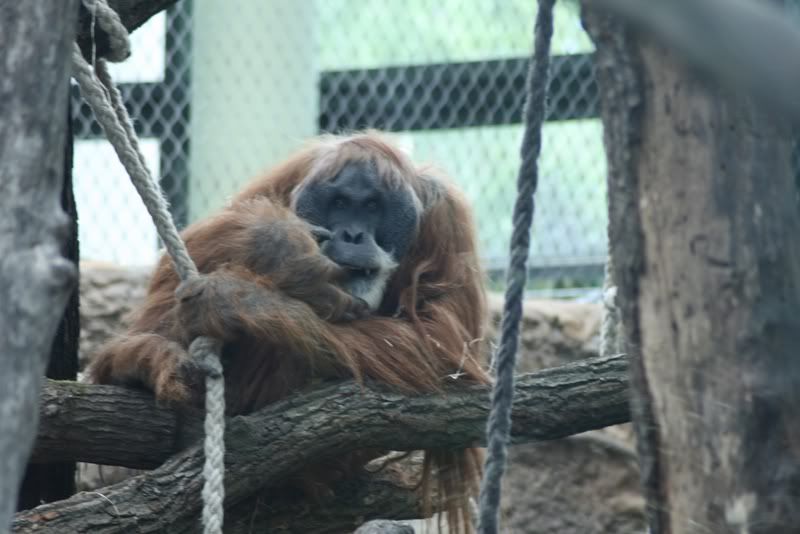 This little guy was so funny to watch. I couldn't stop taking pictures of him. He was everywhere all over the cage being so ornery. I finally caught these great pictures of him while he was playing in some straw! I wish they would stay this small Jon and I would love one. lol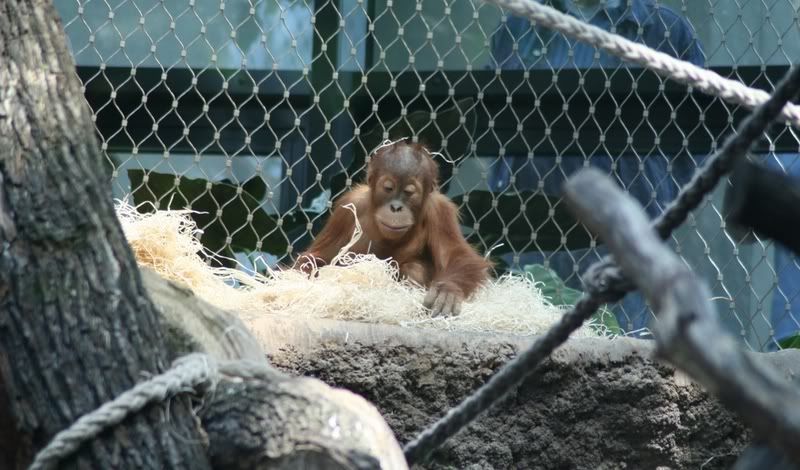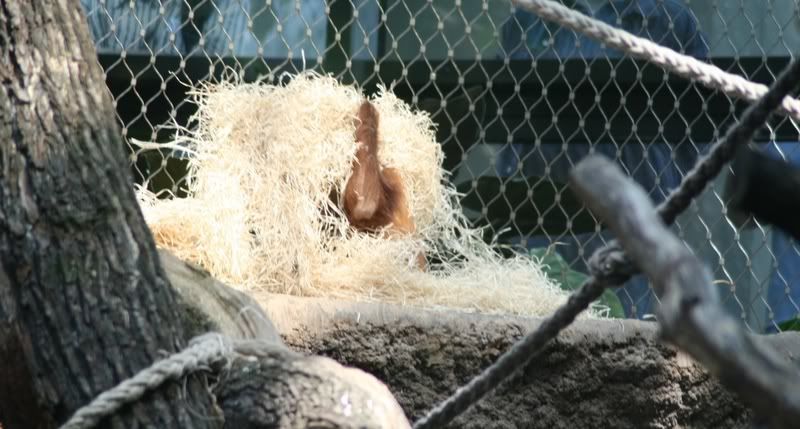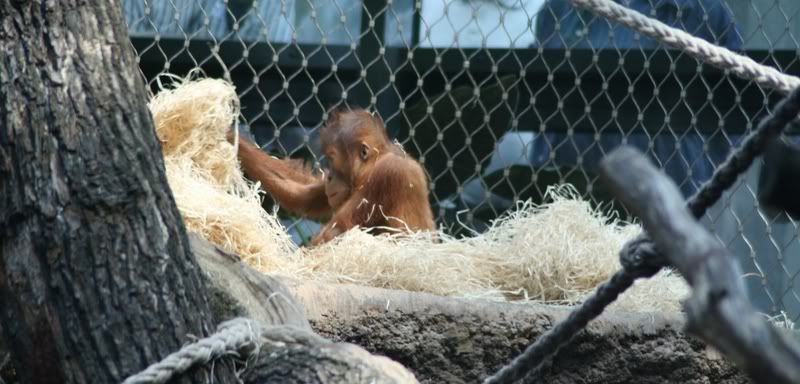 Macaque. I remember these guys from the movie "The Run Down" with The Rock. I also remember a news story of Macaques in India I believe where they were breaking into people's homes and stealing food and other belongings. Isn't that crazy? But I did find them interesting.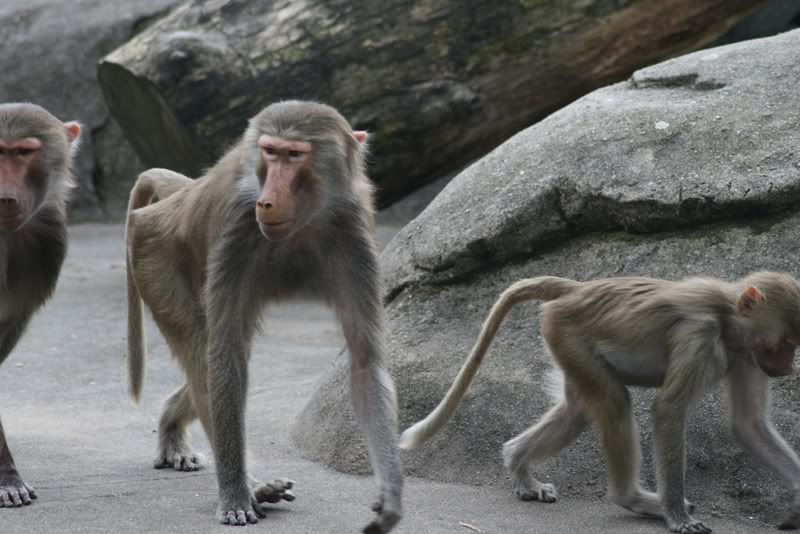 It's funny how they all pace around as a group.
This Macaque was so interesting. He just walked around and sat down right in front of us. It was like he was watching us.